Employee Spotlight August 2019
Congrats to August's Employee Spotlight recipients, Megan Buee and Chelsea Nelson.
A few months after implementation of the SIS-based payment system in April 2018, we had long lists of discrepancies, missing documents, and outstanding payments. Megan worked with a contact at the Department of Human Services payment office, DDPMs, and RCs to figure out how all the pieces of information work together, how to respond to various error codes, and how to rebill correctly to generate payment. More than a year later, everything was successfully paid and the process was working smoothly!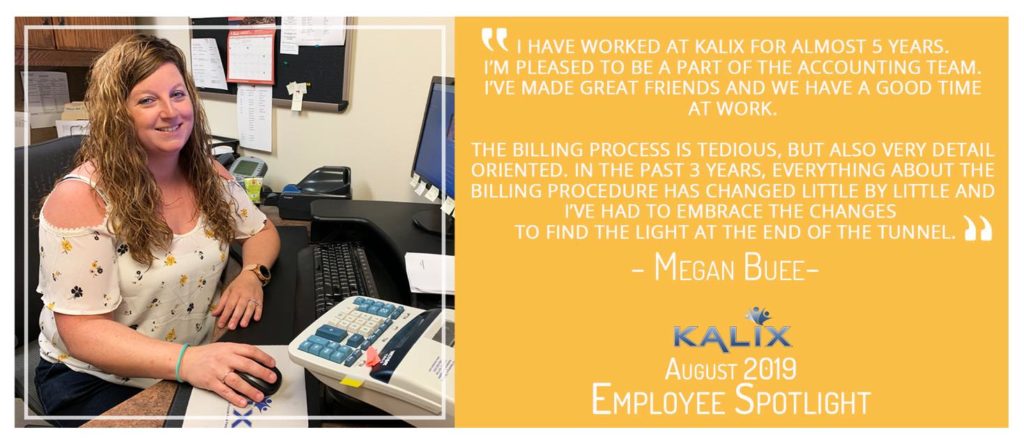 ---
After a switch to healthier evening snacks at 1101, Chelsea used active supports principles to assist tenants to select and prepare snacks. The result is a greater variety of healthy snacks that people enjoy (and fewer complaints!).