March 2016 Employee Awards
ENTHUSIASM AND DEDICATION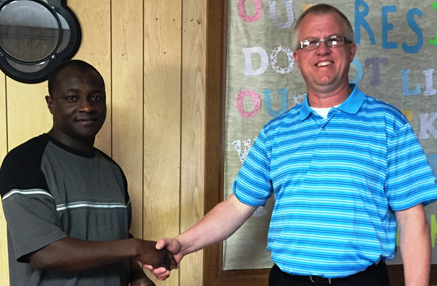 George Atta – ICF 1007
George is being recognized for his ability to include people in activities—that means following their pace, giving them opportunities to make decisions, and taking time for positive personal interaction. Your enthusiasm is infectious! Thanks, George for all you do.
CUSTOMER SERVICE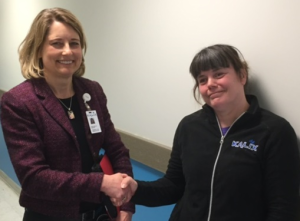 Joanie Odden – Kalix Laundry
Joanie is being recognized for excellent customer service. Recently, the family of a patient from Trinity Hospital was very appreciative of her quick response to their request to look for a missing cell phone. After looking through numerous bags of soiled laundry, Joanie was successful in locating the phone!
---
INITIATIVE AND PERSISTANCE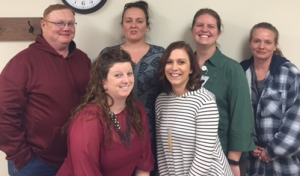 Vanessa Sult – ISLA Minot
Vanessa accepts the recognition on behalf of a team of Kalix employees that successfully assisted a person to balance their budget by finding and implementing ideas to decrease expenses and take advantage of available assistance. Keep up the great work, Vanessa!
JOB EXCELLENCE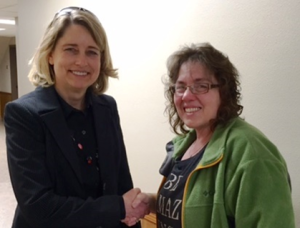 Laurie Larson – MSLA Minot
The entire MSLA program benefits from your skill and hard work to keep the med system organized, check new nexpaks for accuracy, and work with the nurses to handle med changes. According to the nurses, your efforts prevent med errors! Thanks, Laurie.
---
Notable Nominees for March: Miranda Anderson (Voc. PD); Leah Baker (Rolla ICF); Megan Buee (Accounting); Brooke Glasser (ISLA Minot); Katie Kalmbach (ISLA Minot); Val Kempf (TCLF 1101); Shayne York (ISLA Minot)