July 2016 Employee Awards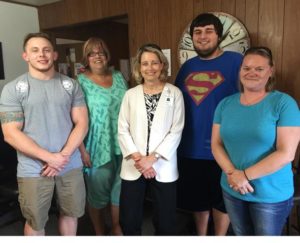 Exemplifying Our Mission
1101 Staff
The 1101 staff were nominated because they exemplify the Kalix value of Teamwork. Through many recent changes, people are still getting the support to meet their goals such as having community inclusion and socializing. The staff provide the security and reassurance that people enrolled need to adapt to changes. This support from staff is evident in the smiles and laughter at their house.
---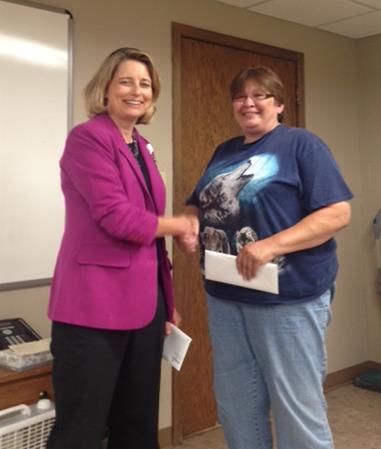 Positive Attitude
Roxanne Goettle 
Roxanne was nominated because of her willingness to take on extra tasks and to help out a new staff.  She showed a positive attitude which influenced others around her, especially new staff.
---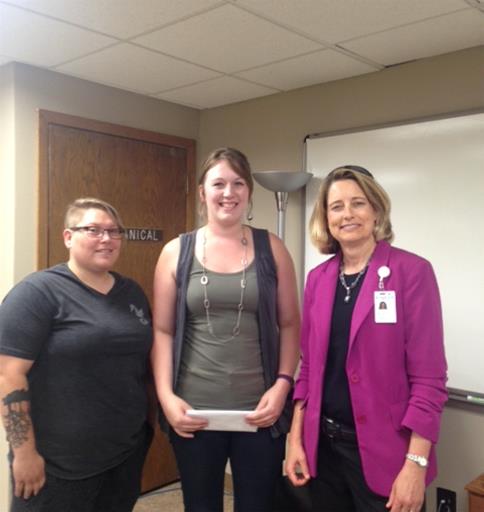 Promoting Independence
Mercedes Drechsel, PD
Monique Nadeau, Support Staff

Mercedes and Monique were nominated because of their mentoring of a young woman as she transitions to adulthood.  As a result of their support, this person's family has noticed her increasing independence and personal growth.
---
Notable Nominees for July: Sunshine Jantzi (PA Minot), Aleshia Lucy (PMC), Eve Azure (MSLA Turtle Creek), Claudia Nettleton (Job Coach), Denise Hovda (TCLF 1101)