September Star Award and Employees of the Month
For many years, Kalix has selected and recognized exceptional support staff and job coaches as Employee of the Month.  Similarly, a supervisor or other employee is recognized each quarter through selection for the STAR Award. All recipients are expected to act according to the Agency mission:  Privacy, Dignity, and Purpose for all People.  The Wellness Committee bases their recommendations for the award on the Kalix Values:  Dependability, Adaptability, Professionalism and Teamwork (aDAPT).
Star of the Quarter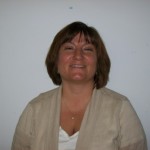 Melissa Hornaday joined Kalix in 2011, and is currently working as a Program Supervisor at our Transitional Care Living Facility (TCLF).  Melissa was nominated and selected for the Star of the Quarter because of her and willingness to put in extra hours (dependability), cover medication times (adaptability) and assistance in making a smooth transition for the nine new employees in the program (teamwork). 
Other Star award nominees include: Connie Lowman and Marietta Lemon. Thank you for all that you do for the Agency.
Employees of the Month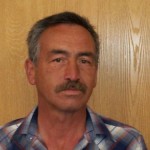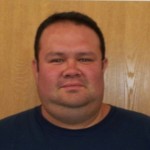 Congrats to George Azure and Jeff Poitra for being selected as EOTM for June.  George and Jeff were nominated as a team in recognition of their efforts with maintenance requests and other building projects for all four locations in Belcourt/Rolla.  Thank you for all that you do George and Jeff! 
Congrats to the other nominees: JoAnn Kemaldean (MSLA), Kim Senger (DSP), Mickee Adams (DSP) and Jacques Lee (DSP).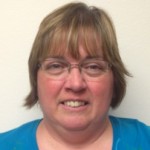 Congrats to Karla Gruneberg for being selected EOTM for July.  Karla was nominated for being an amazing staff member and team player in the Minot DSP. Karla effortlessly passes medications, places orders for medications and schedules appointments for many people within the Agency.  She even goes the extra mile when needed. Thank you for all that you do Karla!
Congrats to the other nominees: Kristen LeBlanc (DSP) and Johnna Burgess (ICF).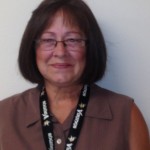 Congratulations to Nancy Pietsch (MSLA) for your recognition as Employee of the Month for August.   Nancy utilized persistence and a positive attitude to overcome an individual's resistance to change and eventually succeeded in assisting him towards achieving dramatic progress in personal outcomes.  Thank you Nancy for being a valued employee!
Congrats to the other nominees: Shane York (ISLA), Jennifer Iverson and Mary-Jo Kelly, (1007).