November 2014 Employee Awards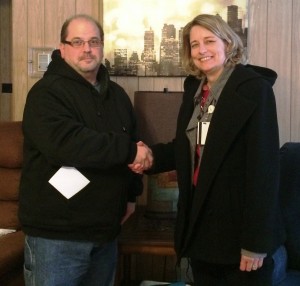 Congrats to Jay Szichak (ICF 1007) for being selected as Employee of the Month for November.  Improved eating habits are notoriously difficult for all of us, so Jay's success in implementing MyPlate menus in the 1007 kitchen is impressive. Thanks to Jay for his contribution towards healthy eating and for displaying the Kalix values:  ADAPTABILITY and TEAMWORK!
Congratulations to the other nominees: Giles Snyder (ISLA), Taylor Potter (DSP), Gail Ogden (DSP), and Sherece Powell (1101).