PocketDresser-Dress With Independence
Now that summer is here, it's time to bring out the summer button up shirts and shorts, but for some this is easier said than done.
One of the many things people take for granted everyday is getting dressed independently. Most of us don't think twice about zippers, small buttons on shirts, and the large buttons on our jeans; but for people with limited fine motor skills or physical disabilities this is a challenge.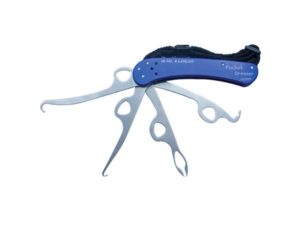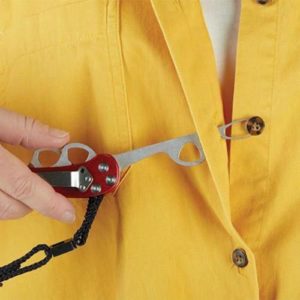 The PocketDresser by IndeTools is a multi-tool dressing aid with 4 stainless steel tools to tackle different size zippers and buttons. The PocketDresser can be maneuvered using one hand thanks to the adapted grip handle and hand strap, which enables people to get dressed without asking for assistance. The tool can also be used in the vocational setting to aid someone in gainful employment. For example, the Thrift Store donation center in Rolla Day Supports has assessed using it to button up shirts for the store displays.
Check it out in action: Buttoning with Closed Loop Buttoner and Unbuttoning with Small Button Hook