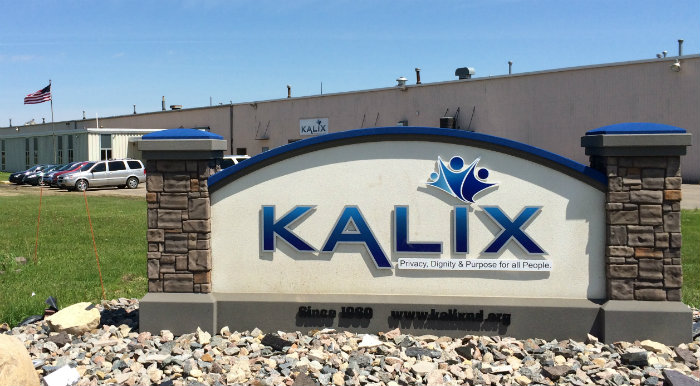 Kalix is a non-profit, 501(c)(3) corporation which provides individualized residential and vocational services to people with disabilities.
The organization is based in Minot, North Dakota with offices also located in Belcourt, Rolla and Grand Forks, North Dakota. Kalix is accredited by CQL (The Council on Quality and Leadership) and licensed by the North Dakota Department of Human Services.
The Minot Vocational Adjustment Workshop, Inc. adopted the Kalix name and logo in August 2012. It's the same organization with the same corporate identity, management, employees, and excellence in service.
Kalix is pronounced with a short 'a' as in 'cat'. The name comes from the Latin word 'calx', which literally translates to a chalk goal line, as seen on a football field. We selected the name because we help people with disabilities achieve goals.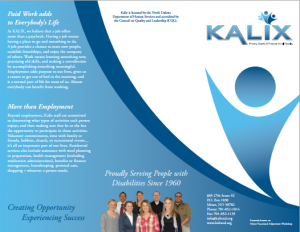 Learn more about Kalix from our Brochure!